Highlighted hyperlinks promoting people and projects.
Favorites
Good Eggs
Worth Keeping in a Back Pocket
Strandbeests are wind-powered mechanical creatures invented by Theo Jansen. He engineers these enormous creatures out of plastic tubes and air bottles, then sets them free to walk, wiggle, slither, and roll along the beach.
Bertolt Meyer is a DJ with an electro-mechanical prosthetic left arm. He built a device which sits in the socket where his hand normally sits, and which plugs into his synthesizers so he can control them with his brain. Truly amazing.
Flower of Battle is a YouTube video by a Polish HEMA group, Akademia Szermierzy. I've linked to the sequence two minutes into the video, which exhibits longsword fighting which has been overlaid with split-second flashes of illustrations from historical weapons manuals. The effect is striking.
Body By Victoria, by Dr. Neal Krawetz, uses techniques from digital forensics and image authenticity verification to reveal the digital manipulation performed on fashion models' photos. 2020-06-07, 18:47
Justin Laser-Bong demonstrates his namesake apparatus.
Jting-F is a protogen (cyborg furry) whose fursuit includes a sweet-ass electronically-linked helmet and shield.
Tetramorph, by Rob Kelly.
Inferno, created by Louis-Philippe Demers and Bill Vorn, is a piece of performance art in which audience members were strapped into dancing exoskeletons.
Javier Arce has a lovely website consisting entirely of one long, continuous strip of clickable illustrations. Gorgeous and delightful. (:via Javier's entry on special.fish, a funky social network where people's profiles are shown as colored squares on the main page.)
Everything That Happened Today hosts a friendly, minimalist calendar which can be clicked to reveal one or more amusements. (:via the creator's profile on special.fish)
Impossible Objects: 3D-printed objects which have different shapes from different vantage points. Fascinating.
Kazerad is, as far as I can tell on 2020-01-13, an online social scientist. They've written good essays about the social dynamics of anonymous Web cultures, including this and this.
Of Two Minds, by Charles Hugh Smith, who is a writer.
The Black Vault. John Greenewald, Jr. has amassed an enormous collection of declassified government documents by exercising rights granted under the USA's Freedom of Information Act (FOIA).
Justin Erik Halldór Smith is a philosopher.
ctrlcreep makes lovingly detailed visual art, and writes Twitter-length microfiction.
Grumpy Website, by Nikita Prokopov. Ranting about web grievances, to which I am sympathetic.
Yves "Jetman" Rossy, a former Swiss military pilot, builds and flies jet-engined-powered wingsuits. That is, actual jetpacks. So. Cool. Here's a video.
Simon Weckert is an artist. For his Google Maps Hacks project, he filled a handcart with 99 smartphones -- each with location data turned on -- and pulled the cart around in San Francisco. The software behind Google Maps perceived the cluster of location-emitting phones as a traffic jam, which displayed the corresponding "heavy traffic" warning in Google Maps and attempted to route others' cars around that area. Mad hacker cred.
Taylor's Nuke Site, by Taylor Wilson. Mr. Wilson successfully developed a nuclear-fusion reactor at the age of 14, making him the youngest person ever to do so.
Sos is an indie developer releasing kooky, lo-fi games.
Joe Colman's homepage has to be seen to be believed. It won a Webby in 2018, for good reason.
Wildlife Photography, by Dean Mason.
A Sandboxxx, a personal website that seems to primarily collect links and quotations from around the web.
Jason Davies is a specialist in data visualization and the D3 JavaScript library.
Hunter Scott has cool hardware projects, like this RC cylinder.
Acko.net, by a Belgian named Steven Wittens. Check that animated 3D background. Try this article about joking and transgression.
Jacob O'Neal creates interactive graphical explanations.
The Lexicans is a memorial archive for works published by the late Captain Carroll "Lex" LeFon on his site Neptunus Lex (defunct).
The Habitat Chronicles, a group blog by the creators of Habitat, which was the first graphical MMO. The blog covers technical and historical details of Habitat and its creation.
Dwitter is a challenge to see what you can create with just 140 characters of JavaScript code.
Economic Games: 14 single-player and 48 multiplayer economic simulators.
J Malloy, a hyptertext poet and artist. Note that her homepage is hosted on The Well.
Scattered Thoughts, by Jamie Brandon, a programmer.
Nintil is a writer. My impression after skimming his archives in December 2019 was "I don't like his tone but can't argue with his consistency."
Paul Stamatiou's personal site has some great design.
The Rikverse: poetry by Rik Roots. See also his invented world, Kalieda.
Adam Ponting: see Hyphenated Words in Shakespeare or the Pseudo-Word List.
Imgtalk is a project by digital artist Simon Griffee, in which participants write about an art piece that was important to or inspired them. This may be a photograph, drawing, painting, film, song, record, story, novel, poem, play, building, sculpture, garment, dish, equation, machine, algorithm, videogame, etc. No less than Douglas Hofstadter has participated.
Simon Griffee's personal website is worth visiting, particularly because he maintains a sub-website as his alter ego Jimmy Boss, which makes him a stupendous drongo.
Michael Fogleman's website of software and woodworking projects.
Archive.org's Wayback Machine preserves the website of the late Web pioneer Leslie Harpold.
James Somers is a writer whose homepage hosts an abundance of programs and essays.
Dr. Jason Fox is a wizard with eccentric affectations who styles himself a thought leader. See also: the Dragonmaster (link forthcoming.)
Yapnet. The feedback place. A place for creators working in any medium to privately share their works-in-progress, and receive comments from others.
A very silly rendition of "U.N. Owen Was Her?"
MARKUS is a platform for reading and managing Chinese- and Korean-language historical research documents. I don't understand the team's decision to release the tool only as a Chrome extension, instead of a cross-browser extension or a proper webpage/app, but even as I shed a tear for the open Web, I have to admit this case study is pretty cool: "using MARKUS to study Chinese gazetteers for information on building city walls." Hopefully I can take lessons from MARKUS as I design and program document reading in Linguary. 2020-08-27T10:53:21-0700
Consider.It is a website for building communities that can hold contentious conversations without growing uncivilized. You could improve the quality of social media and news aggregator discussions by changing their platforms not to show people things which are calculated to make them angry and tribal, but that wouldn't fix the fact that humans on social media still share that stuff. Consider.It could be the next step toward public discussion platforms on which members hold themselves to, and expect, a higher standard. 2020-08-27T11:05:26-0700
Elliott runs Special Fish and other batty projects. Chugging and charging in New York, making art: what a life! 2020-08-27T11:05:42-0700
Australians say "truckie," not "trucker," as seen in Sydney Tunnels Have Giant Water Holograms.
Kaushal Modi is an IndieWeb participant, Emacs, and Org-Mode user who builds his website by exporting Org files. Clean website styling, with red (rubrication) and black against white, plus occasional Org TODO red/green. I want to steal the table of contents (TOC) approach he uses, where the TOC is visible the whole time you're reading and the current section is highlighted. I've seen this in several places, but I haven't programmed TOC generation yet, nor have I learned the right browser API to inspect the current scroll position. 2020-02-09T21:35:56-0800
Benjamin Esham investigates the Olympic colors problem.
Elise Marie Anderson is a Uyghur-speaking ethnomusicologist who got her PhD at IU Bloomington. My dear friend, the wild Uyhgur enthusiast Alexi Caracotsios, met Elise during his time in IU's Greek department. Weird connections are everywhere. 2020-08-16T22:14:15-0700
The Obscuritory presents a deep dive into Eastern Minds, a surreal and bizarre Japanese videogame. (See also: The Digital Antiquarian's article "The Merry Pranksters of Automata.") 2020-05-20, 13:30
Olivier Forget has the snazziest known implementation of "a man's head lifting up to reveal the rest of his website." 2020-09-20T20:09:35-0700
Ridiculous Fish has the sexiest known implementation of "man's hand unscrolling blog-post-inscribed paper towel." 2020-09-21T13:30:46-0700
Twitter user Foone has implemented DOOM on the computer architecture of ... a pregnancy test?! 2020-09-27T22:41:10-0700
Hans Godard's 2016 demo reel of his animation software plugins
Michael Nielsen and Andy Matuschak are doing fascinating work on "mnemonic media" at https://numinous.productions/ttft/
Danielle Baskin makes viral art, companies, and delightfully weird events: for instance, Branded Fruit. Scroll through her homepage portfolio to be wowed.
Dan's Motorcycle Repair Course. See also the website How A Car Works.
https://www.ribbonfarm.com/2018/11/28/the-digital-maginot-line/ [...] why execute a lengthy, costly, complex attack on the power grid when there is relatively no cost, in terms of dollars as well as consequences, to attack a society's ability to operate with a shared epistemology?
https://www.gsmarena.com - Website for phone shopping and comparison Mar 12, 2020 4:14pm PDT
https://github.com/pacesmith/rhyme-ninja Source code of now-defunct Rhyme Ninja. For needs related to rhyming dictionaries, thesaurus lookups, and poetry generation. Includes an improved version of the CMU Pronunciation Dictionary.

I tried to focus the design as much as possible was on making it feel as grounded as possible," he says. "You don't have feet controls in VR, so I took out the legs. You don't have ring and pinky fingers in most controllers, so I took those out. I didn't put in any floating menus or UI, everything is grounded in the world."
The 'grounded' metaphor even extends to how players find their way from one game lobby to the next. Instead of a floating multiplayer menu, players climb up a large tree and then descend down a tunnel into a 'mine' level. On their way down the tunnel they are seamlessly connected into a new multiplayer session happening in that level. To navigate back to the other level, just climb back up the tunnel and you'll be connected to a session happening there. https://www.roadtovr.com/unassuming-one-man-vr-project-gorilla-tag-sees-42k-players-in-first-two-weeks 2021-03-17T16:13:07-0700
Selections from Bodies of Work
Favorite works of Magritte, having cast my eye over the nearly 400 works available at WikiArt:
Favorite prints from Yoshitoshi's One Hundred Views of the Moon:
#7: Inaba Mountain Moon
#13: Cry of the Fox
#15: Mount Yoshino Midnight Moon
#30: Moon Through a Crumbling Window
#32: Kitayama Moon
#41: Moon over the Pine Forest of Mio
#44: Akazome Emon Viewing the Moon from her Palace Chambers
#50: Dare no Tsuki
#55: Fukami Jikyu Challenges the Moon
#57: Book-reading Moon
#65: Katada Bay Moon
#66: Shizu Peak Moon
#82: Kenshin Watching Geese in the Moonlight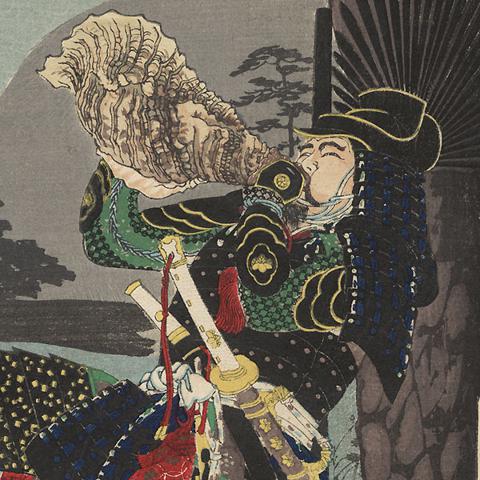 Favorite Penny Arcade comic strips:
Incredibility, for the one and only John Videogames. Top. This strip birthed an in-joke between myself and Ryan Wright.
Bono Trask: Timesqueezer, for Your hand-breakfasts have passed from history into legend [...] I assume GOLD will suffice? Top.
Granularity. ITS EXACT LOCATION elevates this to sublime status. Top.
Liquefaction, for No. Not this. Not now.
Games of Storied Lineage, for Men's Horse Marriage.
Alien Genocide is Thirsty Work, for I'm chugging and charging!
Benevolence. I can tell you that current efforts toward software of this type are surprisingly few and weak.
The One-Oh-Furst Part Two, for I don't rightly know...
Savannah Heat. Classic.
Getting Down, for First, become a sphere.
A Waste Sensation, for I'm like a shark. I've just got to ... keep making analogies.
The Ultimatrix, for the cute cat.
Visceral Gameplay, for tiny wooden men. Silly but effective joke.
Polygonous Polygamy, for a great Gabe face in an otherwise-forgettable strip.
Irrepairable. Good punchline.
The Littlest Hashshashin, for I obey, Master / Give Hugs
In Search Of A Robust Cosmology, for Shadow Shadow Bo Badow.
Youth Adjacent, for snooping doops.
Mr. Period Returns, for it is safe to assume they share certain customs.
Our Connected World, for a great Tycho.
Drumroll. Beautifully done.
Unique Gifts For The Home, for many things, but especially for mark each mommy with a flag or whatever they use over there and fucking snakes, they think they can go wherever they want.
Stadii, for motherfucking Google Gametown.